Manhattan sights 2003
The Empire State Building at night
The view from the observation deck on the 86th floor of the Empire State Building is spectacular after dark. The building itself is awe inspiring at night. The tower is lighted in different colors in celebration of events. After dark the spire at the top of the Empire State Building is lighted and magical. Manhattan offers lots to look at from the observation deck during the day and at night. This is some of what I saw.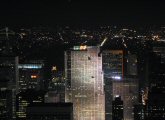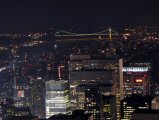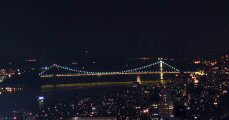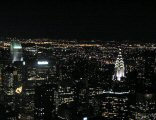 The Chrysler Building...
...in the daylight
In my opinion the top of Chrysler building, it's dome and spire, makes it the most spectacular building in New York City. Erected in 1930, the dome of this skyscraper is made of stainless steel and has many windows, all of them illuminated at night. It's art deco appearance is a timeless beauty!






... at night
The Chrysler Building is just as beautiful, if not more beautiful, at night as it is during the day.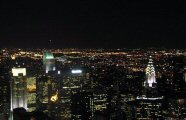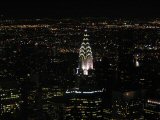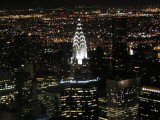 Grand Central Terminal
Welcome to Grand Central Terminal!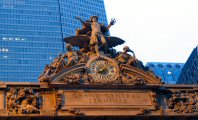 Wandering around inside the station shows that it really is GRAND! The grand concourse is almost as large as a football field. In 1994, after years of neglect, the station was restored to the beauty it is now.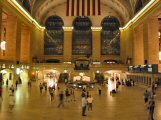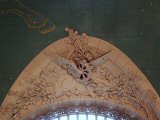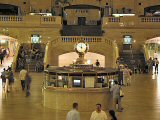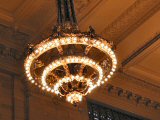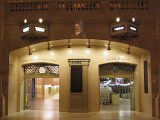 St Patrick's Cathedral
St Patrick's Cathedral is the largest decorated gothic-style Catholic Cathedral in the United States. It opened the doors in May, 1879.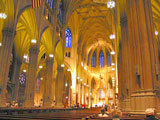 Horse-Drawn carriages in Central Park
I sat on a bench in Central Park to rest and watch people. I also watched the horse-drawn carriages parade past. No two carriages were identical. After a few had passed it became obvious to me that some of the carriage drivers were truly enthusiastic with their jobs. Others were, well, not so enthralled.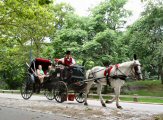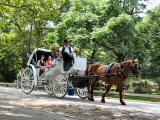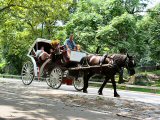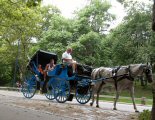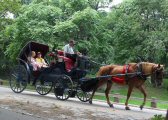 Other buildings and sights
There are lots of interesting sights in Manhattan. Many of these are very pronounced; the Empire State Building for example. Many more interesting and wonderful items are less prominent. Casual glancing might not catch many of them and there are too many to seek and find them in a single weekend. Here are a few of the jewels, some pronounced while others are not as obvious but are proudly displayed, I found on my weekend visit.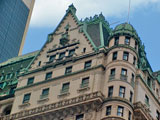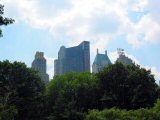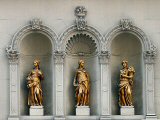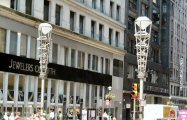 ---